With this beautiful weather we're having, runners and walkers alike are hitting the trails! And that being said, the next time you're craving that exhilarating run in the warm sunshine, or that leisurely stroll around the block, you could be raising money for an amazing cause with every step!
Run for Shelter is a premier family friendly fundraiser for My Father's House.  The event will include a fun run/walk, April 6th, 9am-12pm at Good Shepherd Community Church, 28986 SE Haley Rd, Boring, OR.
This beautiful course winds its way down a scenic closed road, making it great for all ages and fitness levels to participate. There's races for kids and a "bling your rain boots" contest, both of which are sure to be exciting for everyone.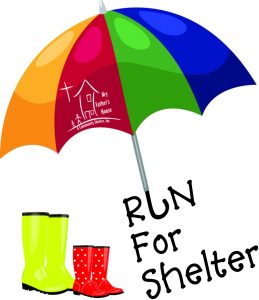 Every step benefits My Father's House which provides for the immediate needs of their residents through housing, food, clothing, and physical and emotional safety. No intervention can take place in the lives of homeless families without these elements in place. By addressing immediate needs and providing a safe space, they eliminate environmental stressors and create an opportunity for impact in individual lives. The heart of the My Father's House program lies in the belief and practice that true healing, true change, can take place best within community
Sign up today and remember every dollar from this event goes to support homeless families in crisis.  So, "Bling your Boots" and join us!  It's going to be a great family fun event come rain or shine!  For more information please go to www.familyshelter.org and click on "Run for Shelter".
And as always keep the Gresham Ford, Contribute to the Community Program in mind when you service your car. We will donate 10% of your service or parts purchase, up to $100, to the charity of your choice. Or when you purchase a vehicle from Gresham Ford, we will donate a hundred dollars to your favorite non-profit. Shop local and help support the ministries that support our local community. Thank you for contributing to the community!