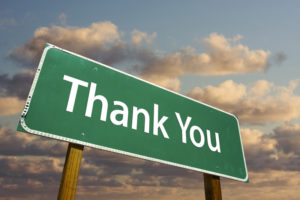 Thanks to our customers for supporting us so we could make contributions to the charities they are passionate about:
When you visit the Gresham Ford Service Center you can choose to have 10% of your Service ticket donated to the charity of your choice.  When you purchase a vehicle we will donate $100 to the charity of your choice, just ask!
In 2017, Gresham Ford donated $11,960.87 to 156 charitable organizations thru our Contribute to the Community program.
Some of our charitable recipients include but are not limited to Abundant Life Church, Children's Cancer Association, Angels with Misplaced Wings, American Red Cross, Christian Missionary Education, Corbett Children's Theater, Girl Scouts of America, East Hill Church, Gresham Barlow Education Foundation, Food for Families, Gresham Breakfast Lions Club, Gresham High School Performing Arts,  Adventist Medical Foundation,  Corbett Education Foundation, Damascus Christian School, Curtis Heritage Education Center, ASPCA, Good Shepherd Community Church, Grace Community Church, Gresham Area Chamber of Commerce and Visitors Center, Helping Hands Food Salvage, Lewis & Clark Montessori School, Gresham Pregnancy Center, Leukemia & Lymphoma Society, Guardian Project, Make a Wish Foundation of Oregon, Meals on Wheels, My Father's House, Mountainview Christian Church, Optimist Club of Gresham, Oregon Humane Society, Zarephath Ministries, Wounded Warriors Project, Warner Pacific College, Troutdale Historical Society, World Concern, St Jude Children's Research Hospital, Sunshine Fund, SnowCap Community Charities, Salvation Army, Sam Barlow High School, Prescott Elementary, Smith Memorial Presbyterian Church, Portland Hmong Alliance Youth, Partnership for Safety & Justice, NAAS Elementary School, Lahash International, Key 2 Free, Hall Elementary School PTC, Pathway Church, Harvest Christian Church, Girls Inc. of Pacific Northwest, GFO Research Library, Delta Ministries, Door of Hope Church, Clackamas County Benevolent Foundation, Clinton St. Bible Chapel, Bethel Baptist Church, Athney Creek Church, Anthem Church,First Baptist Church of Oregon City, Gladstone Christian Church, Glisan Street Baptist Church, Greater Portland Baptist Church, and many more…
Through your support of Gresham Ford, we choose to pay it forward and "Contribute to our Community"!  Thank you to all our customers and here's looking to 2018!  Let's make our community the best it can be!