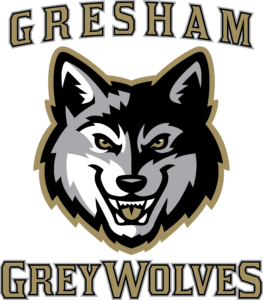 It's finally here! Season tickets are now available for the 2017 Gresham GreyWolves season! They  have reduced ticket prices this year by 20-30% from last year, and added more benefits for their season ticket partners. The 2017 GreyWolves season is set to begin on June 2 with the home opener on June 5.
Make sure to reserve your seat early!
We've met with the new owners, Scott and Misty Barchus, and are very excited about what they bring for the future of the Gresham GreyWolves!
The Barchus family is no stranger to the GreyWolves, as Scott and Misty's son, Justin, is the head coach of the team. Son, Jordan, also played for the GreyWolves, and Scott himself served as an assistant coach during the GreyWolves inaugural season.
"Misty and I are delighted to become the new owners, and we are looking forward to becoming involved in the Gresham community," said Scott Barchus. "We will operate the team with great pride and plan to make the team the very best it can be both on and off the field. We expect a very smooth transition and want to thank the Walkers for giving us this opportunity and look forward to continuing to fulfill their vision for baseball in Gresham."
Gresham Ford is thrilled to once again be the 2017 Presenting Sponsor for our very own Gresham GreyWolves!  Stay tuned for upcoming events going into this new season!  For more information and to purchase tickets, please go to greshamgreywolves.com.