TWO, FOUR, SIX, EIGHT, who do we appreciate? Well, if you're as old as I am, you'll remember hearing this after every game whether, football, basketball or volleyball!  And if you haven't been to a local high school game in a while, you may want to go just for "old times" sake and support your local teenager.
That being said, we'll have quite the "to do" here at Gresham Ford this Saturday, starting at 10 am and going until 4 pm!  There will be bands playing, raffle prizes to buy tickets for, a 50/50 raffle, and to top it off, if you've got documents hanging around that you've been meaning to get shredded, we'll have Shred Northwest on site to take care of that as well.  And it's all to benefit Gresham Gopher Spirit Club, Corbett High School Men's Soccer and Sam Barlow Wrestlers!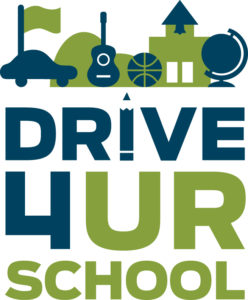 And why is this happening?  Well, it's time for the 2017 Fall Drive 4 UR School event!  Twice a year we have the honor of hosting one of the most amazing fundraisers for schools that there is!  For every, 10-minute test drive around the block in a brand new Ford vehicle, Ford Motor Company partners with Gresham Ford and gives $20 up to $6,000!  You read that right!  There's a total of $6,000 on the table and it all goes to our community schools!  All that is required is for you to come on down tomorrow between 10 am and 4 pm, take that shiny new 2017 Mustang Convertible around the block and bam, $20!  And you can designate which of the three schools participating that day you would like your $20 to go to!
So, get your rah rah on, come check out some awesome prizes, shred your stuff, drive a new car and help raise money for our schools!  We'll see you there!