Saturday, August 5th 2017 9 am to 4 pm
Don't you just love something that tells a story?  And that something may hold a different story for every person.  I believe, that is the connection we have when it comes to something very old that holds it's own unique journey or something created that speaks to that special place within us.  It's the story that it tells, whether it's something imagined, a true tale or the mystery that may never be solved.
This particular part of the country seems to attract the story tellers and the story seekers by the droves.  Right in your own back yard on August 5th, The Red Barn Art & Antique Market begins it's second annual finding of all good things!  Fine arts, antiques, music, food, classic and new cars!  And who knows?  Maybe even that special something that tells a story just for you!!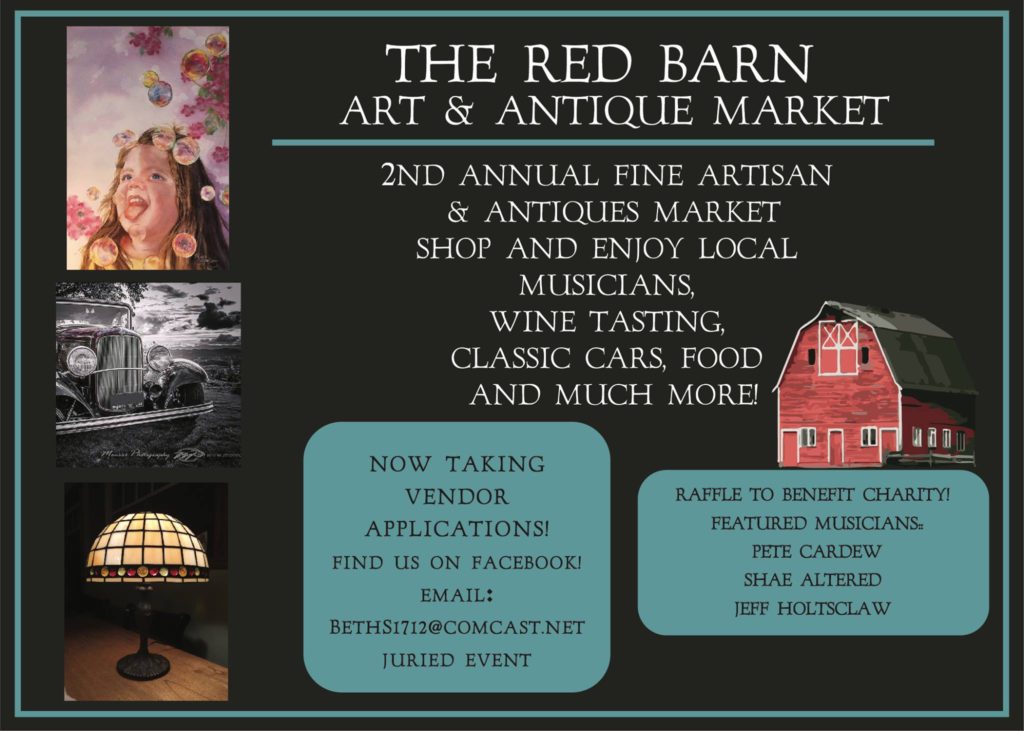 And, of course, there is an underlying cause other than just good ole fun.  This year the "Angel Hair Foundation" will benefit from this event.  Angel Hair Foundation is a private, nonprofit organization that helps kids in Oregon who have suffered hair loss due to a medical illness (cancer or alopecia).
The foundation provides the funding needed to purchase an "Angel Hair System." This superior-quality, medical prosthesis provides kids with confidence and self-esteem and allows them to swim, sleep and play without fear of the prosthesis falling off or slipping.  If you'd like to learn more, please visit www.angelhairfoundation.org.
So, bring along your family, friends and neighbors to 1225 SE 282nd Ave, Gresham beginning at 9am going to 4pm.  Take a sneak peek at some of the amazing art and such by searching The Red Barn Art & Antique Market on Facebook.  We'll see you there!