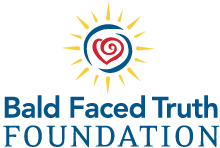 The Bald Faced Truth Foundation 501(c)3 was co-founded in 2009 by Oregonian sports columnist, 750-AM and 102.9-FM mid-day radio talk show host and KGW-TV sports commentator John Canzano along with KOIN-TV weekend anchor Anna Canzano.  Together with John's brother Ben Canzano, they have created the "Camp Exceptional".  An experience where kids from 5-15 years of age work on building physical skills, leadership and empathy disability awareness.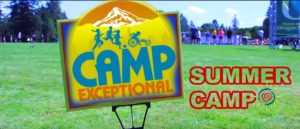 About 150 children are taking part in Camp Exceptional sports camp being held at Clackamas Community College. They are doing a variety of different sports and team games and work on building physical skills. Yesterday they worked on baseball skills. Today it was soccer and golfing, complete with tips from professional players and golfing pros. But the athletes at this camp are learning a lot more than just sports skills. The camp is open to children of all abilities. About half of the camp's participants have special needs of some sort.
"We have typical kids out here that are athletes that are signed up to get leadership skills—empathy, disability awareness–and then we have kids with special needs," says Ben Canzano
"The benefit of bringing kids with and without disabilities together is that this is the way the world works," says Canzano, who is an adapted physical education specialist. "We all have to work together. This is teaching them. Breaking those barriers down. When you put them together and they get to know each other and they realize, 'Hey, these are people. They have weaknesses, they have strengths, just like me."
Kristyna Wentz-Graff | The Oregonian/OregonLive
Gresham Ford strongly believes in this organization and we are proud to be a sponsor.  If you'd like more information or would like to donate, please go to https://baldfacedtruth.org.